About the Symposium
The Network and Distributed System Security (NDSS) Symposium fosters information exchange among researchers and practitioners of network and distributed system security.
Who Attends
If you are interested in the practical aspects of network and distributed system security with a focus on actual system design and implementation, the NDSS Symposium is for you. The event encourages and enables the Internet community to apply, deploy, and advance the state of available security technologies.
Symposium Attendees:
Attend presentations on solution-oriented scientific and technical papers presented by leaders in the field.
Hear experts debate new and practical approaches to security problems.
Participate in extended question and answer sessions.
Have informal discussions with colleagues from around the world.
The NDSS Symposium Difference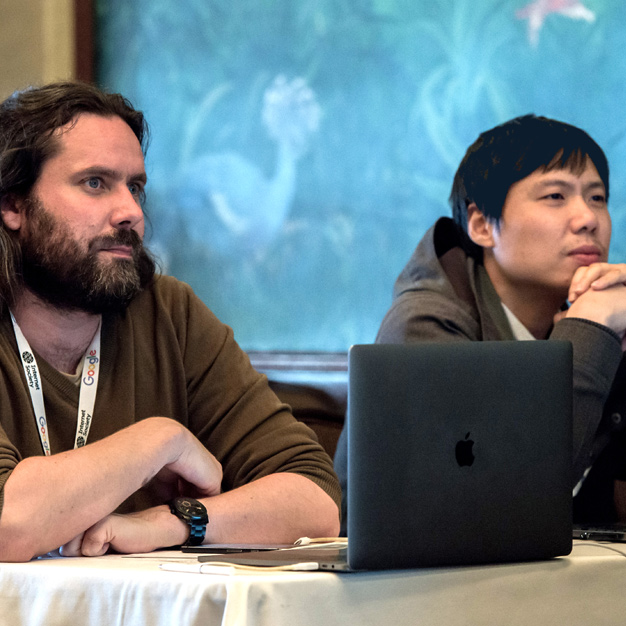 What to Expect
The NDSS Symposium brings together hundreds of security educators, researchers and practitioners from all over the world. Attendance is limited to foster maximum exchange of information and ideas.

Each symposium offers around 120 peer-reviewed paper presentations, poster sessions, and keynotes from leading security practitioners. Participants can also attend various co-located workshops and symposia. To facilitate as much collaboration as possible, all accepted papers, posters and their respective presentations are made available to everyone after the event.
Co-located Events
Every year, several related workshops and symposia take place alongside the NDSS Symposium. Each event develops its own program and issues a call for submissions. Find out more about 2023 co-located events.
Image Copyright: © Stonehouse Photographic