Keynote Speakers
David Brin
Scientist and award-winning sci-fi author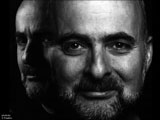 David Brin is a scientist, inventor, and New York Times bestselling author. With books translated into 25 languages, he has won multiple Hugo, Nebula, and other awards. A film directed by Kevin Costner was based on David's novel The Postman. Other works have been optioned by Paramount and Warner Bros. One of them – Kiln People – has been called a book of ideas disguised as a fast-moving and fun noir detective story, set in a vividly original future; while a hardcover graphic novel – The Life Eaters – explored alternate outcomes to World War II. David's science-fictional Uplift Universe explores a future when humans genetically engineer higher animals, like dolphins, to speak.
As a "scientist/futurist," David is seen frequently on television shows such as The ArchiTechs, Universe, and Life After People (the most popular show ever, on the History Channel) – along with many appearances on PBS and NPR. He is also much in-demand to speak about future trends, keynoting for IBM, Google, Procter & Gamble, SAP, Microsoft, Qualcomm, the Mauldin Group, and Casey Research, all the way to think tanks, Homeland Security, and the CIA.
With degrees from Caltech and the University of California-San Diego, David serves on advisory panels ranging from astronomy, space exploration, nanotech, and SETI to national defense and technological ethics. His nonfiction book The Transparent Society explores the dangers of secrecy and loss of privacy in our modern world. It garnered the prestigious Freedom of Speech Prize from the American Library Association.
Eric Grosse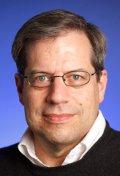 Vice President of Security Engineering, Google
Eric Grosse is Vice President of Security Engineering at Google in Mountain View CA, leading a team of approximately 250 who ensure systems and data stay safe and users' privacy remains secure. Improved and wider use of SSL, stronger consumer authentication technology, detection and blocking of foreign espionage, transparency on government request for data, sophisticated malware analysis, tools and frameworks for safer building of web applications are among the achievements of the Google
Security Team.
Before retiring from Alcatel-Lucent's Bell Laboratories in Murray Hill NJ, Grosse was a Director and Fellow, where he founded an internal venture, CloudControl, that offered enterprise security officers a unique opportunity to quickly install up to a million address filters in carrier networks to block or rate-limit unwanted traffic hitting their enterprise from the Internet, based on automated analysis of web server and other logs.
He has a PhD in Computer Science from Stanford and has served on various ACM, IEEE, and SIAM journals and boards.
John N. Stewart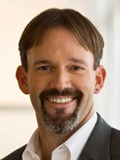 Vice President and Chief Security Officer, Cisco Systems, Inc.
Throughout his career spanning more than two decades, John Stewart has led or participated in security efforts ranging from elementary school IT design
to national security programs. A heavily sought public and closed-door speaker, blogger to blogs.cisco.com/security, and 2010 Federal100 Award
recipient, Stewarts' drive is simple: results.
As Vice President and Chief Security Officer, Stewart leads Cisco's security
operations, product security, and government security functions. His team
focuses on global information security consulting and services, security
evaluation, critical infrastructure assurance, source code security,
identity management, and special programs that promote Cisco, Internet,
national, and global security. He is also responsible for overseeing
security for Cisco.com, the infrastructure supporting Cisco's $40+ billion
business, WebEX, the collaboration service providing 73 million online
meetings per year, among other Cisco functions.
Stewart is an active member in the broad security industry. Currently, he
sits on technical advisory boards for Core Security Technologies, Panorama
Capital, and RedSeal Networks; is on the board of directors for KoolSpan,
Fixmo, and the National Cyber-Forensics Training Alliance (NCFTA); and
serves on the Council of Experts for the Global Cyber Security Center
(GCSEC) and the Cybersecurity Think Tank at University of Maryland
University College (UMUC). He has served on the CSIS Commission on
Cybersecurity for the 44th Presidency, and on advisory boards for successful
companies such as Akonix, Cloudshield, Finjan, Ingrian Networks, Riverhead,
and TripWire.
Stewart holds a Master of Science degree in computer and information science
with honors from Syracuse University, Syracuse, New York.
Mr. Stewart's publications and recent speaking engagements
include:
Author, Securing Cisco Routers Step by Step
Co-author, Internet WWW Security FAQ, online at the W3C
ITSM Forum at Defence Signals Directorate (DSD) 2011, Canberra,
Australia
Military Communications and Information Systems (MilCIS)
Conference 2011, Canberra, Australia
Australian Information Security Association (AISA) National
Conference 2011, Sydney, Australia
NATO Information Assurance Symposium 2011, Brussels, Belgium
Secret Service Electronic Crimes Task Force 2011, San Jose, CA
International Workshop on Global Security 2011, Paris, France
FIRST Conference 2011, Vienna, Austria