Modern Challenges for Cyber Defense
Keynote by Dr. Deborah Frincke
Monday, 25 February 2019
8:45am – 9:45am
Cyber defense has evolved to more than just a physical/electronic approach to keeping information and infrastructure safe from harm's way. How will we meet the challenge as technological advancement creates a world where an adversary has more opportunity to break into our framework of order?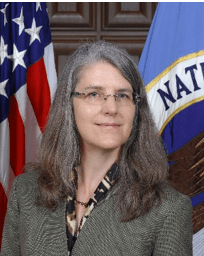 Keynote Speaker: Dr. Deborah Frincke
Dr. Deborah Frincke leads the Research Directorate of the National Security Agency (NSA). Arguably, the largest in-house research organization in the U.S. Intelligence Community, under her direction, Research creates breakthroughs in cybersecurity, mathematics, physical science, analytics, and other disciplines; these are a critical part of positioning NSA to meet current and future challenges. As Research Director, Dr. Frincke also serves as the NSA Science Advisor and the NSA Innovation Champion. Prior to becoming the Research Director, Dr. Frincke spent a year as Commandant of the National Cryptologic School and NSA Training Director, where she stablished the first NSA Cyber College and launched the GenCyber Program. Prior to that assignment, Dr. Frincke was Research Deputy Director. Before joining NSA in 2011, Dr. Frincke had a threefold career encompassing academia (reaching the rank of Full Professor at University of Idaho), Chief Scientist Cybersecurity for the Department of Energy's Pacific Northwest National Laboratory, and launched a successful cybersecurity startup company. Dr. Frincke earned her doctoral and master's degrees in computer science from the University of California, Davis. She is a Senior Member of the Institute of Electrical and Electronics Engineers (IEEE) and has received numerous awards, including the Meritorious Presidential Rank Award in 2016.
NDSS 2019 Program
Find out more about the event's sessions, workshops and co-located events.