NDSS Symposium 2024 Student Support
The Symposium, which takes place from 26 February – 1 March 2024, is an in-person event. Funds will cover registration fees for the event and may also cover some travel expenses. Travel support will be approved on a case-by-case basis.
The deadline to apply for student support is Friday, 29 December 2023.
You will need to submit all the following documents:
A completed online student support application, using the link below.
Proof of student status: a letter from your department stating that you are a student OR a copy of your current transcript (see the FAQ below for more information).
A letter from your advisor or mentor supporting your request for funds.
A brief CV or resume.
A personal statement including why you believe you would benefit from attending the NDSS Symposium, a brief statement of research interests, areas reflected in the NDSS Symposium program that would impact your research, and any other information that you feel might be relevant (refer to the FAQ for details). Please limit this document to 1-2 paragraphs.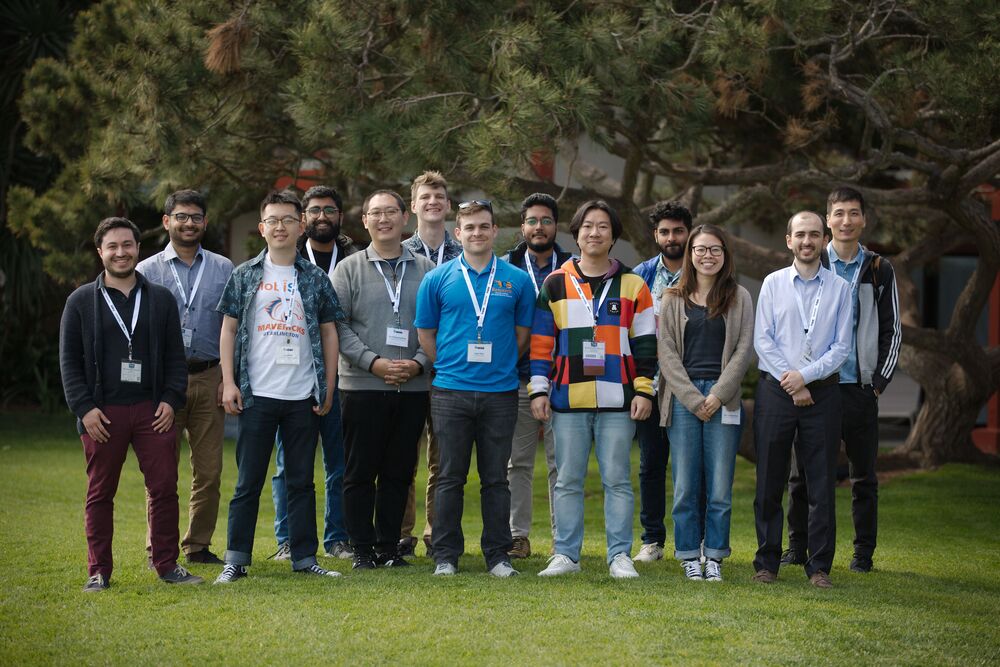 We cannot process any application that is lacking one or more of these documents: if you do not provide the requested information, your application will be rejected.
IMPORTANT: Prepare all your supporting documentation before you start your application via the link. All documents must be uploaded in a SINGLE PDF or Zip File. If, by mistake, you do not upload a SINGLE file, please email [email protected], as you will not be able to re-upload via the link.
Frequently Asked Questions about NDSS Student Support
How many students will be supported?
The final number of students who can be supported and the level of support offered are determined by the amount of sponsorship money received, as well as the other available resources. This will be finalized at the time of the award announcements, once all applications have been evaluated.
Who is eligible to submit an application for student support?
Any graduate or undergraduate student enrolled in a computer security related program at a college or university anywhere in the world.
What is my "current transcript"?
Your "transcript" is an official copy of your institution's record of your academic enrolment, courses, grades and graduations. In the US, you may also see it referred to as your permanent record. In the EU, you may see the equivalent referred to as your Transcript of Records or ToR.
What does the student support cover?
Student support covers the NDSS Symposium and Workshop Registration fees for 2024. Some travel expenses may be covered as well on a reimbursement basis. This will be evaluated on a case-by-case basis.
What does the student support NOT cover?
Any expenses that are above the total approved support amount or are for items not included in the list of covered expenses. A list of covered expenses (e.g. airfare and hotel) will be provided with the documentation accompanying the support award.
Will the NDSS Symposium refund the cost of my flight tickets if I registered to attend in-person but am subsequently unable to travel?
No. Please note that if you make any non-refundable purchases of e.g. flight tickets, we will NOT be able to reimburse you. Therefore, we recommend you do not buy non-refundable plane tickets unless you are sure you will be able to attend, or you have purchased travel insurance that covers trip cancellations.
How will the student support awards be determined?
All awards will be determined by a selection committee established by members of the NDSS Symposium Steering Group.
Considerations for recipients of student support funds will include:
Evidence of serious interest and aptitude in the security field, as demonstrated by coursework and/or projects and research experience.
Evidence of community leadership interests and skills, as demonstrated by engagement with the broader community.
Evidence of mentoring and teaching beyond standard academic responsibilities and roles, especially helping peers or supporting fellow students of any grade to learn about security topics.
Evidence of collaboration and teamwork activities, especially as applied to problems in the security field.
Identified benefits from attendance and participation, particularly how participating in the symposium could shape the student's future studies and/or research.
Demonstrated potential as an emerging security researcher who could contribute to the published content at future NDSS symposia.
Proof of enrollment in a security-related program at a college/university.
As part of the NDSS Symposium's efforts to increase representation, accessibility, and diversity, particular consideration will be given to students who identify as female or members of underrepresented communities in tech, students who did not receive previous support, and first-time attendees, including students with disabilities and students from areas of the world with ongoing crises.
Image Copyright: © Wes Hardaker