NDSS Symposium 2024 Venue and Travel Information
Venue Information
31st Annual Network and Distributed System Security (NDSS) Symposium
26 February – 1 March 2024
Catamaran Resort Hotel & Spa
San Diego, California, USA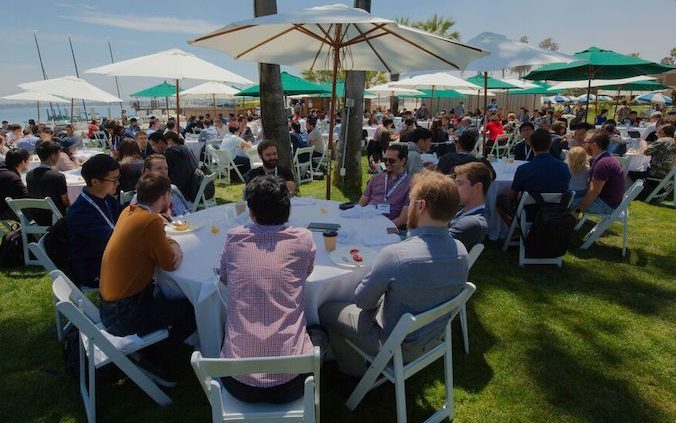 Hotel Information
Catamaran Resort Hotel & Spa
3999 Mission Boulevard
San Diego, CA 92109
Tel. +1-858-539-8700
You can make your hotel reservation online. You may also contact the hotel reservations desk directly by phone: 1-800-422-8386. In order to receive the discounted rate, please let them know you are attending the NDSS Symposium. Please also inform the hotel, at the time of booking, if you have specific accessibility requirements.
Hotel reservation deadline: 26 January 2024.
Hotel block available dates: 25 February – 1 March 2024
Hotel room rates: Single/Double – US$219.00
Rates do not include taxes and fees. An additional charge of US$20.00 will be added for each additional adult for triple or quadruple occupancy.
Check in time: 4:00 PM/Check out time: 12:00 PM.
Cancellation policy: 72 hours prior to arrival.
All reservations must be guaranteed by credit card at time of booking.
Getting There
You can find the details of how to get to the venue on the hotel's website or this local map.
Distance from airport to hotel: 8.2 miles. Get directions.
NOTE: If you have problems with links on this page or with making your hotel reservation, please send a message to [email protected].
Traveling to the US
Visa requirements and the average time to obtain visas varies depending upon the country of origin. Please check with your local US consulate to get the most accurate information about obtaining a visa for your specific country of origin.
If you would like an NDSS Symposium letter of invitation in support of your visa application please submit your request to [email protected] as soon as possible. Please do not include any sensitive or personal data in the email. You must have paid the registration fee in order to receive a visa letter, or agree to register once the opportunity becomes available.
COVID-19 entry requirements may also vary by origin country and could frequently change. It is your responsibility to check and comply with all COVID-19 entry requirements imposed by the US Government.