Test of Time Award Nominations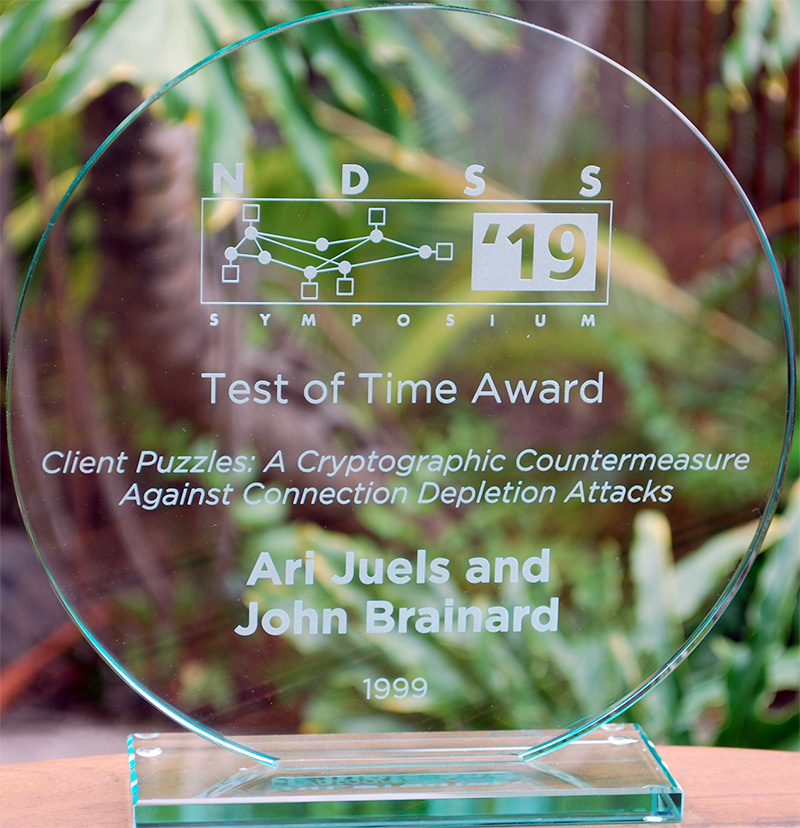 The NDSS Test of Time (ToT) Award recognizes the most influential papers published in past NDSS symposia with respect to research and/or industrial impact on computer and network security.
Each year papers are reviewed by the NDSS Test of Time Award committee for consideration. Papers nominated must be published ten years prior to the current conference year or older. We invite anyone to submit a nomination via email to [email protected]. Nominations may be submitted at any time and are considered by the NDSS ToT committee during the selection period after they are received. See previous NDSS Symposia pages at /previous-conferences/ for inspiration.
Each nomination must include:
The title, the author list, and publication year of the nominated paper
A 100-word (maximum) nomination statement, describing why the paper deserves the Test of Time Award
The name, title, affiliation of the nominator, and if appropriate, the relationship of the nominator to the authors
Main image © Stonehouse Photographic