NDSS Symposium 2018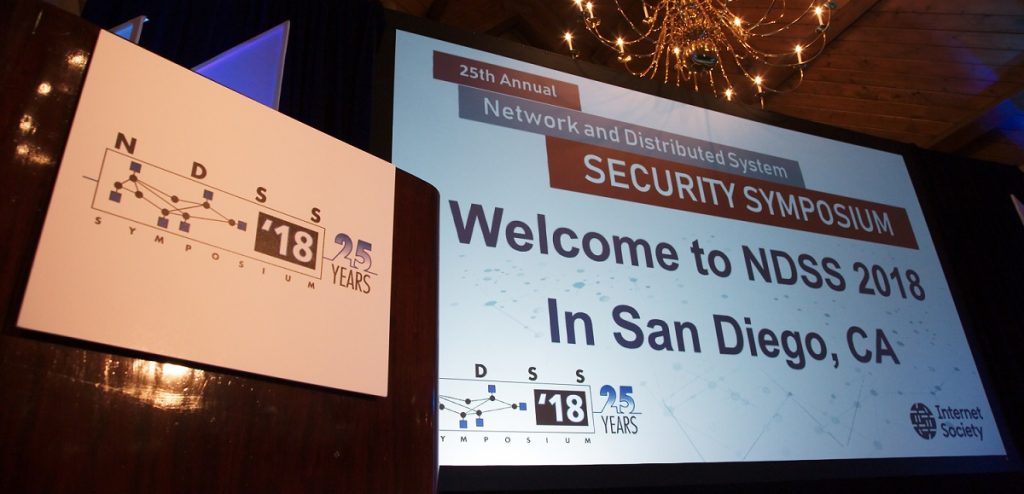 NDSS 2018 was held February 18-21, 2018, at the lovely Catamaran Resort Hotel & Spa in San Diego, California. It was a highly successful event with 71 papers, 18 posters, 4 workshops, and 2 keynotes. All the details are linked off the NDSS Programme Page.
Cisco Network Security Best Paper Award
Samuel Jero (Purdue Univ.), Endadul Hoque (FIU), David Choffnes, Alan Mislove, Cristina Nita-Rotaru (Northeastern Univ.)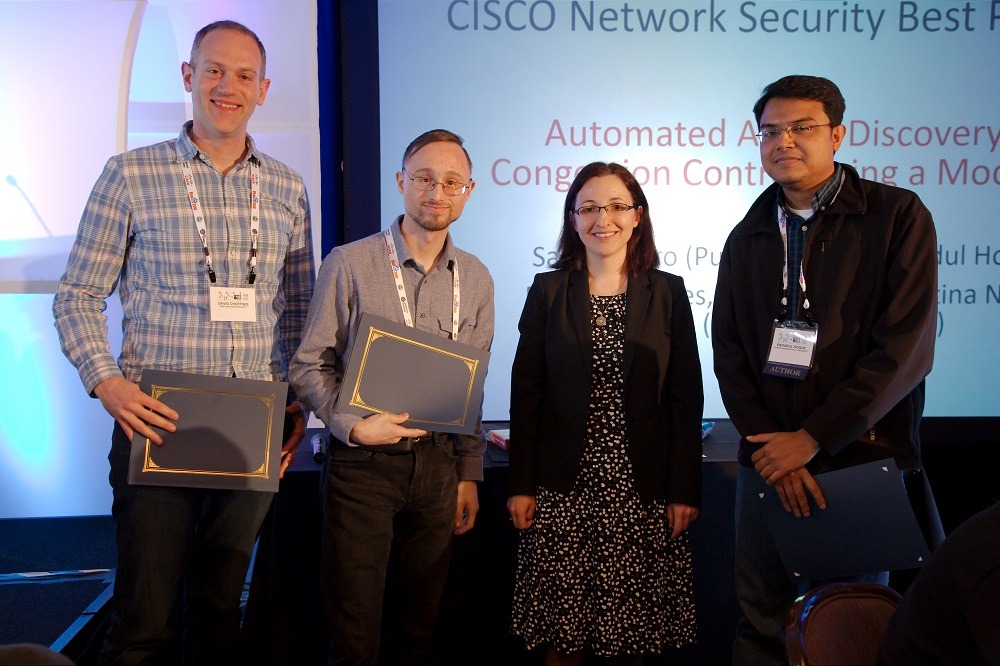 NDSS 2018 Distinguished Paper Awards
Apostolos Pyrgelis (UCL), Carmela Troncoso (EPFL), and Emiliano De Cristofaro (UCL)
Güliz Seray Tuncay, Soteris Demetriou, Karan Ganju, and Carl Gunter (UIUC)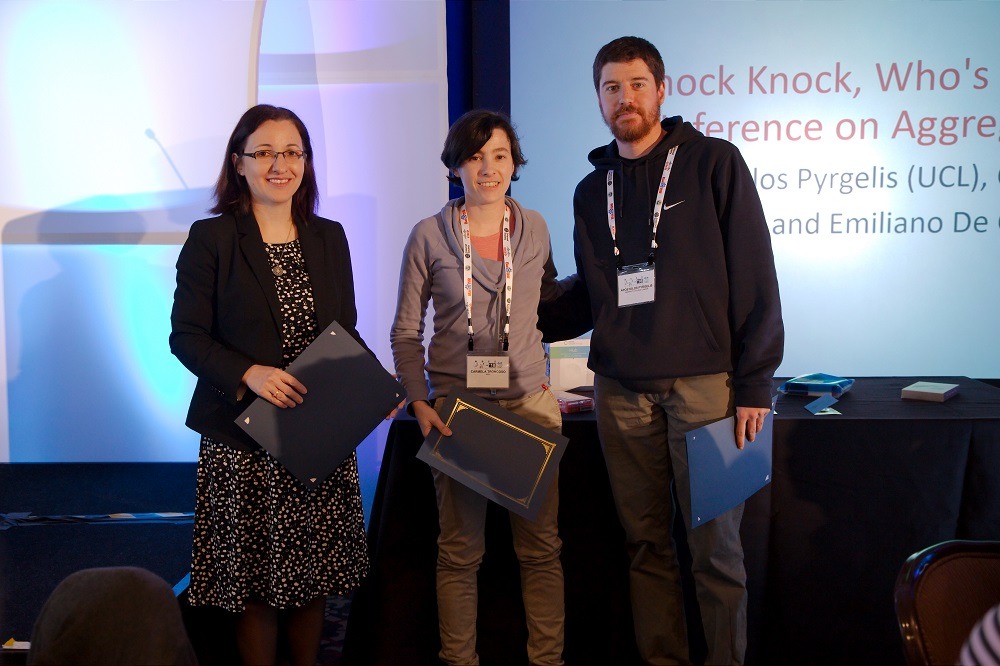 Best Technical Poster
Machine Learning-Based Fingerprinting of Network Traffic Using Programmable Forwarding Engines
Greg Cusack, Oliver Michel and Eric Keller.
Best Poster Presentation
The Petri Dish Attack – Guessing Secrets Based on Bacterial Growth
Katharina Krombholz, Adrian Dabrowski, Peter Purgathofer and Edgar Weippl.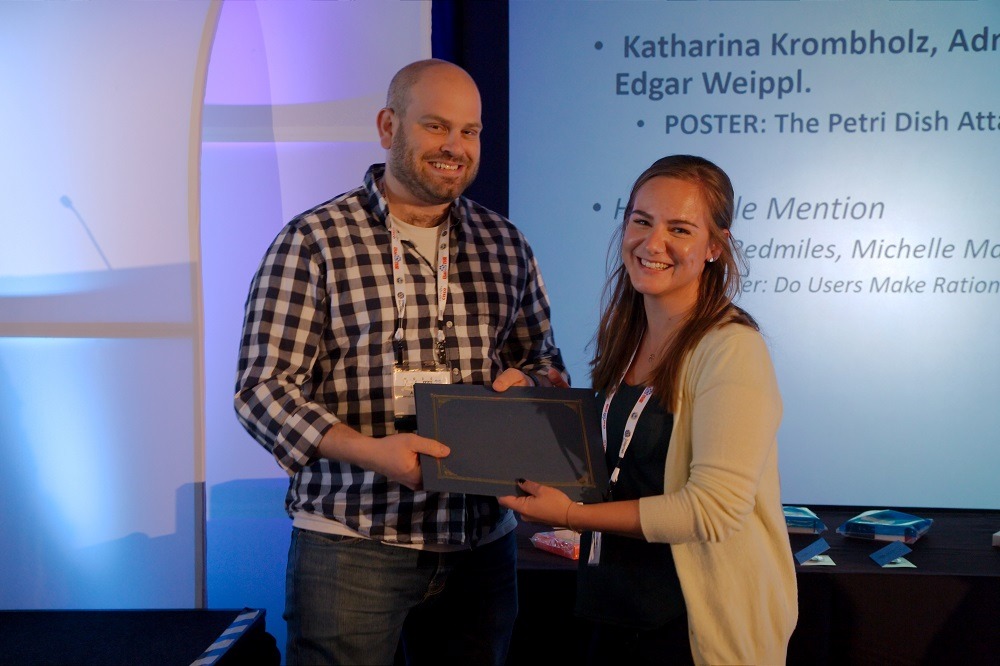 More Information
Find out more about NDSS 2019, to be held in San Diego 24-27 February 2019!
NDSS 2018 Sponsors